A hybrid Investor Day program helped Assurant's stock reach an all-time high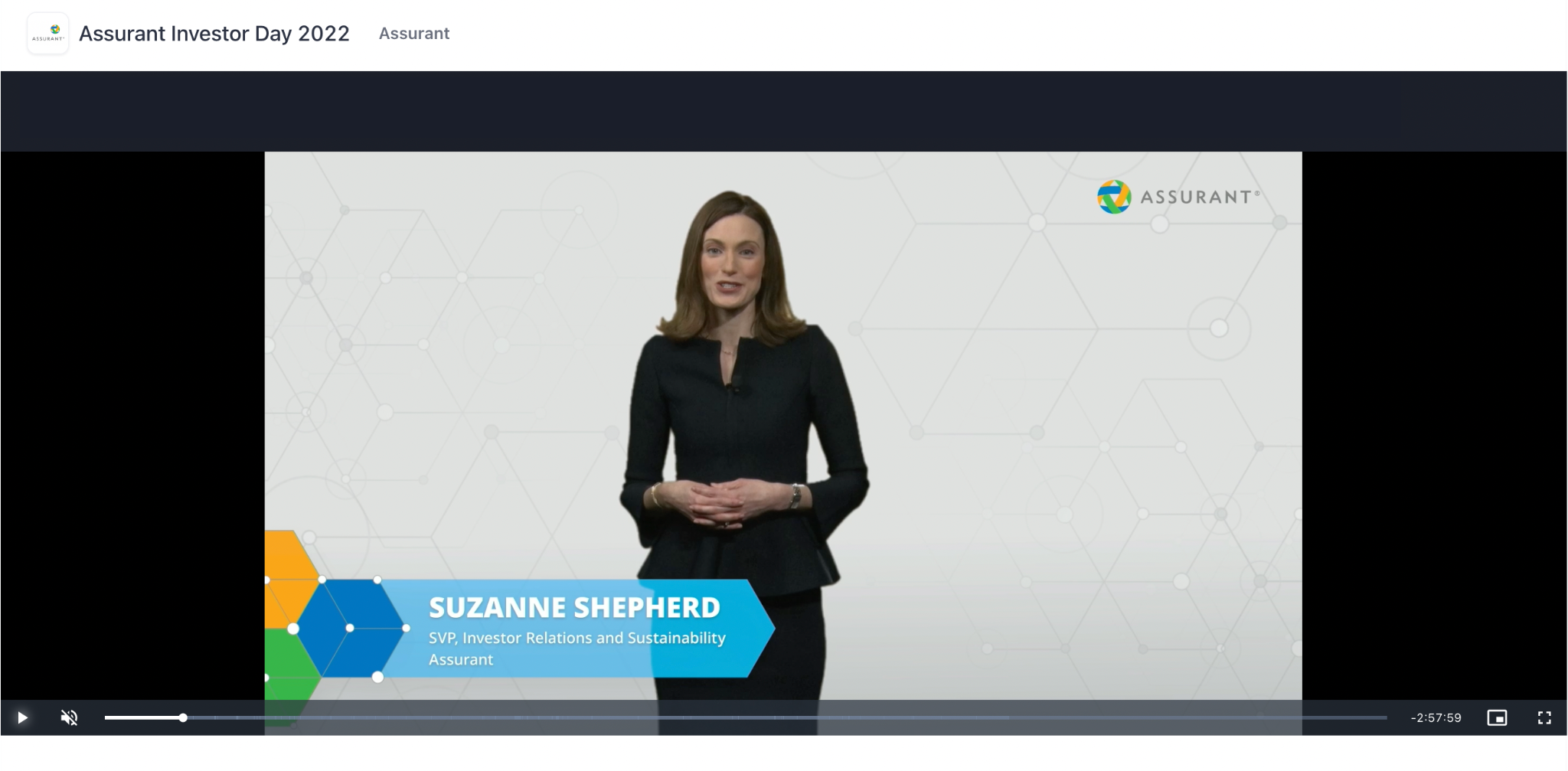 As a market-leading global provider of insurance solutions, one of Assurant's key goals is communicating well with its investor audience. In 2022, Assurant opted to convene a hybrid Investor Day program which allowed leadership to share company updates with this key group.
Video production - behind the stream
We worked with the Investor Relations, Marketing and Executive teams to produce timely and powerful Investor Day programming that resulted in Assurant stock reaching an all-time high the following day. We navigated the challenge of capturing pre-recorded content as close to going live as possible, while also allowing time for editing and review before the main event. Ultimately, the live stream was seamless and gave Assurant the peace of mind that all content was accurate while allowing leadership to focus on engaging with attendees.